Mahindra & Mahindra director Pawn Goenka has denied that consumers could benefit from a reduction in corporate tax rates. That is, the prices of Mahindra and Mahindra cars are not going to drop. Speaking to a TV channel, Goenka said, "It has been hot since the announcement of a reduction in corporate tax rates that auto companies are now in the process of lowering their car prices or want to do so. Wrong thinking. "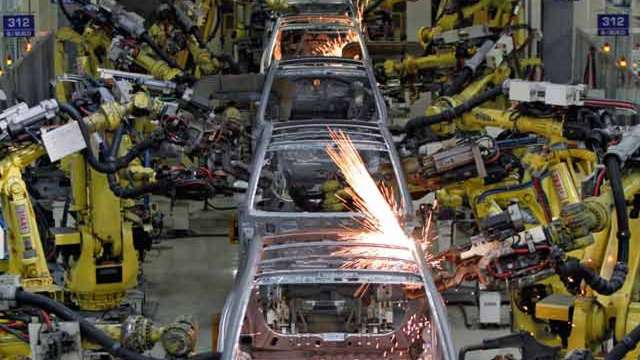 Goenka said, "The decision that the government has taken is not immediate relief, but it will save some money in the hands of corporate households which they can invest in the coming days and take the wheel." Will remain This will give industries an opportunity to build capacity, which will create jobs, and no immediate solution can be considered to deal with the current situation. "Goenka added that" as much money as a tax deduction saves it. Even if you spend the entire vehicle on reducing the price of the vehicle, the price of the vehicle will not be more than half a percent That is, if a car is worth Rs 8 lakh, its cost will be reduced by just Rs 3,000.
Goenka says that "corporate tax deduction does not increase demand, however, all auto companies, including Mahindra, are already giving away 3 to 7 percent, keeping in mind the festivals." There is no room for any other discount. "It is clear from Goenka's clear prediction that the benefit of tax deductions is not going to benefit consumers and the savings are going to be kept by companies.
RC Bhargo, chairman of the country's largest car maker Maruti Suzuki, also says tax deductions are extremely modest. This will not reduce the price of Maruti's cars. Rajiv Bajaj, Managing Director of Bajaj Auto, also supports Bhargo and Goenka's assertion that there will be no price reduction in the coming days. He said, "The finance minister has just returned the money we have already spent on festival offers and advertising." And it's not too much. "
So where do companies spend the tax deduction savings? Will this money be spent on setting up new plants or increasing investment? In response, neither Bhargava nor Goenka make any promises. It is worth noting that the auto industry is already shutting down its plants for a few days every month because there is no demand in the market. But Rajiv Bajaj hints that his company can spend tax deductions on new techniques to make electric vehicles.
Now one thing is clear that the auto industry will neither benefit from the savings nor spend the current investment in new ones. That is, the industry will hold this savings and use it another time.
Tata Steel's reaction to the tax deduction indicates that the metal industry is using this savings to improve its account and control its balance sheet. Tata Steel's global CEO and managing director TV Narendran says his company will use the money to improve its balance sheet.
Keep in mind that even though all the major metal companies in the country look to profit, their balance sheet also includes good credit. So these companies are going to use that savings right there. Anyway, the metal price is already weak these days and there is no possibility of tax money being spent on reducing prices.
On the other hand, four large companies in Fast Moving Consumer Goods, the FMCG sector, are preparing to spend money on advertising for tax deductions so that sales can increase. Keep in mind that in recent days FMCG companies have reduced their spending on advertising. But none of the companies has offered any indication of how much of this savings will be given to the consumer. One more thing, most FMCG companies are debt-free, in which they can distribute the savings in the form of dividends to their shareholders.
L&T Chief Executive Officer and Managing Director SN Subramanian described the tax deduction as a major tax reform in a TV channel talk. He said that private sector investment had declined substantially over the last three to four years, in such a way that would boost it.
In addition, Sebi has amended share buyback rules. In such a case, the share of companies like L&T can be used in buyback. Subramanian says, "Buybank is always a good option because we are always looking after our investors and their profitability." We tried it before, but couldn't do it for some reason. "